There is no translation available, please select a different language.
Case Vacanza a Porto Cesareo e Torre Lapillo: scopri le nostre Offerte
Sasinae Viaggi - La tua Casa Vacanze sul mare più bello del Salento
Stai programmando le tue prossime vacanze sulle spiagge di Porto Cesareo e Torre Lapillo? Abbiamo la casa vacanze giusta per te! Da oltre 20 anni noi di Sasinae Viaggi proponiamo le migliori offerte per l`affitto di case vacanze da privati a Porto Cesareo e Torre Lapillo, con tutti i vantaggi di un`agenzia. Pensiamo a tutto noi!
Mare cristallino, spiaggia dorata, il pesce più buono: vacanze da sogno a Porto Cesareo
Trascorrere le ferie su spiagge morbide e dorate, tra le coccole del sole e il mare caraibico che rigenera dallo stress di un anno di lavoro, senza rinunciare alla privacy e alla libertà di una casa per vacanze. Se il tuo sogno è questo, lo esaudiamo noi! Con Sasinae trovi le migliori soluzioni di alloggi, ville, villette, appartamenti sulla spiaggia.
Come prenotare una casa vacanze, un monolocale o una villetta sulla spiaggia in affitto?
Affittare una Casa Vacanze a Porto Cesareo e Torre Lapillo dal nostro catalogo online Sasinae è semplicissimo. Ecco come prenotare una delle nostre Offerte su Porto Cesareo e Torre Lapillo e altre tra le mete più gettonate per l`estate 2020. Bastano pochi clic.
Seleziona un Alloggio → Vedi il dettaglio → Scegli il periodo del tuo soggiorno → Acquista in totale sicurezza

Che vantaggi hai? Eccone alcuni:
Non ti saranno addebitati costi aggiuntivi;
Non pagherai spese di cancellazione o modifica se i tuoi piani dovessero cambiare;
Riceverai conferma immediata della tua prenotazione;
Puoi prenotare fino a un anno prima!
Se hai domande, dubbi, curiosità, contattaci al numero +39 0833.190.1113 oppure scrivici un`e-mail all`indirizzo This e-mail address is being protected from spam bots, you need JavaScript enabled to view it
Holidays in Puglia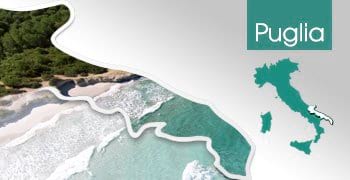 Emotion yourself through ideal routes, enjoying the secrets of this land. Class and fine art of hospitality, where l`ospite is the focus of all attention, a unique journey of discovery of our villas in the most exclusive locations. Read more
Porto Cesareo e Torre Lapillo
Tra le mete più amate per le vacanze sul mare del Salento, Porto Cesareo con la sua frazione Torre Lapillo, vanta oltre 20 km di spiagge spettacolari che si affacciano sul Mar Ionio. La piccola comunità di pescatori d`estate si fa grande e accogliente, ospitando ogni anno migliaia di turisti.